We use cookies on this website.  By using this site, you agree that we may store and access cookies on your device.  Close notice
Staying Safe this Halloween

Halloween is a time of scary fun, frights and excitement, but we all must make sure that Halloween fun doesn't turn into a real-life horror by following some simple safety advice…
COSTUMES
– Make sure your costume (whether adult or child) is made of flame-resistant material. You should also try to wear a layer of clothes under your costume so that there is a barrier between it and your skin. This will offer you some protection should it catch fire. Halloween costumes tend to be well fitted so check that you can easily and quickly remove what you are wearing if something goes wrong.
– The National Standards Authority of Ireland (NSAI) advise people to look out for the CE mark and the Flame Resistant label on their Halloween outfits, masks and other Halloween props. The CE Mark indicates that the manufacturer has complied with the Irish and European standard. A Flame Resistant label doesn't mean your costume won't catch fire but it indicates that it will resist burning and should extinguish quickly once away from the fire source.
TRICK OR TREATING
– Make sure that children are accompanied by an adult when trick or treating, and wear hi-vis garments when walking on dark or country roads and carry a torch.
– Be extra vigilant when crossing roads, adhere to the Safe Cross Code and stay on footpaths.
– Motorists should be extra vigilant when driving on Halloween night and be mindful of young and more vulnerable road users. Remember, children can be unpredictable and run onto the road unexpectedly. Take care and slow down.
PUMPKIN SAFETY
– Keep candles and lit pumpkins away from doors and doorsteps as trick or treaters' costumes could brush past open flames and catch fire.
– Consider using battery-operated or LED lights instead of candles.
– If using novelty Halloween lights, make sure they carry a CE mark.
­- Check that your smoke alarm is working and you have a fire extinguisher in your home.
FIREWORKS AND BONFIRES
– Don't allow children to attend unsupervised bonfires.
– Don't forget to keep pets indoors and be extra vigilant if out trick or treating.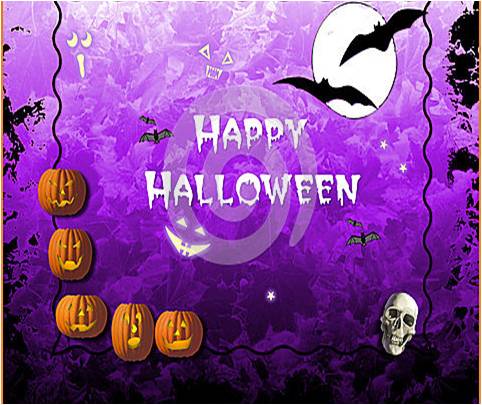 In an Emergency Dial 999/112