We use cookies on this website.  By using this site, you agree that we may store and access cookies on your device.  Close notice
County Galway school children recognised for CPR training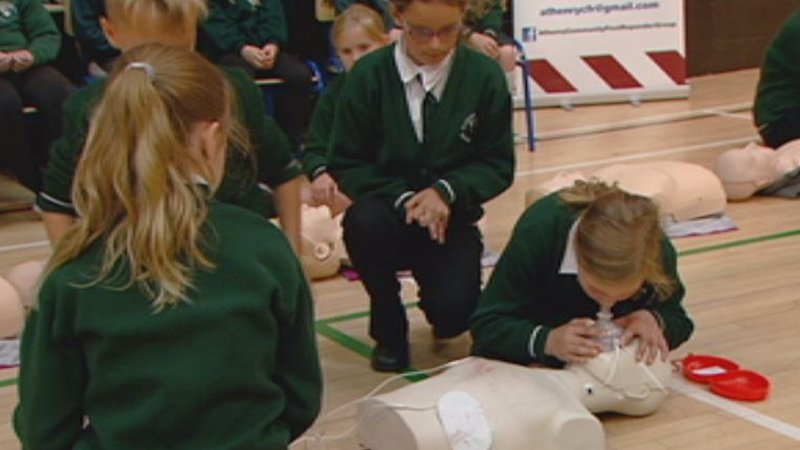 A national school in Co Galway has become the first in the country to be recognised for providing life-saving skills to all pupils.
Children at Gaelscoil na bhFilí in Gort have been given CPR training, so they can act as first responders in the event of a cardiac emergency.
The 38 pupils at the Gaelscoil have spent the year learning vital techniques.
The efforts of teachers and their students have been recognised by the Irish Heart Foundation's Heartsafe award.
It has been described as an acknowledgement of the work they have put in and the skills they have learned.
As well as learning how to administer CPR, pupils have been coached on operating defibrillators, contacting emergency services and assisting adults who need guidance in giving CPR.
The course, provided by a local community response group also encouraged all participants to learn the Eircode for their home address.
PJ Brennan from the Athenry Community First Responder group said the system was an important tool in ensuring paramedics could get to the precise location of a cardiac incident.
Sarah Cain from the Irish Heart Foundation said courses, such as the one undertaken by the pupils, were proven to increase the chance of somebody in need getting urgent assistance.
Source: rte.ie/news